Antique sapphire rings and finer natural blue sapphires have been a passion and focus of my expertise since becoming a Graduate Gemologist in 1987.
Being a native New Englander I have seen multiple examples of Tiffany, Cartier, Raymond Yard and Marcus Co. fine antique blue sapphire rings over the years. The vivid blue of many antique blue sapphire rings from the Victorian through the Edwardian and Art Deco period have exceptional vibrancy of color and consequently rarity.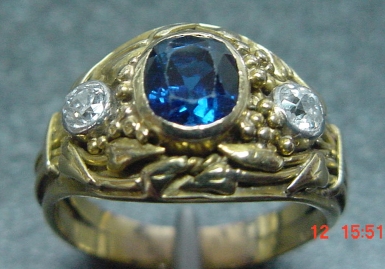 The sapphires used in the antique sapphire rings and jewelry were much more prolific and finer antique sapphire rings were common in their day. They have since become much rarer. The mines in certain locales such as Kashmir, Burma and finer Sri Lankan sapphire source countries have been mined near extinction.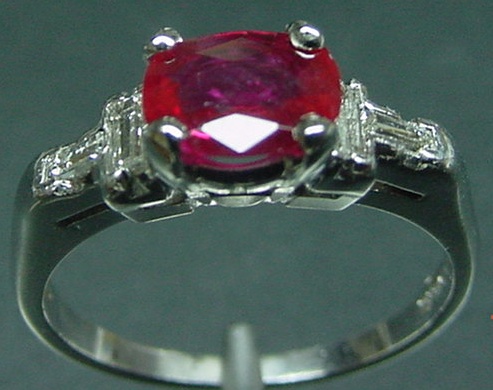 The antique sapphire ring of today is highly prized and coveted by the worldwide collectors of finer antique sapphire rings and jewelry that comprise my client base. Intricate designs in platinum and gold make these fine heirloom antique sapphire rings a delight to behold. If you have a question as to the provenance, the fineness and the country of origin of an antique sapphire ring you have please feel free to email me an image at [email protected] or call direct at 1-888-724-8269.
Antique Ruby rings are rarer than their antique blue sapphire ring counterparts. Natural rubies themselves are a rarity in mother nature and far less common than their blue sapphire cousins. Antique ruby rings are also highly sought after by my client base. The finest Burmese rubies, Sri Lankan rubies and even some from our domestic mines in the U.S. from Yogo Gulch, Montana are difficult to obtain as well as other key locales. To locate a fine,intense red antique ruby ring in pristine condition with the ruby not being heat treated is very rare. This is particularly true in the current marketplace. My clients frequently call and ask me for the finer antique sapphire and antique ruby rings.
Feel free to call me with any questions you may have on provenance or country of origin of your antique sapphire ring or antique ruby ring and other antique items at 888-724-8269.
Warm Regards,
An Association of Senior Gemologists, G.G.A.G.A.-A.S.G.